Hey guys,
Weird behavior I'm only seeing on a PC. I've got an ASP.NET Core 2.0 site that uses ServiceStack's Authentication. My HomeController inherits from Authenticate and I believe the AppHost is setup correctly.When I run the app I get the error in the screenshot, he code is available here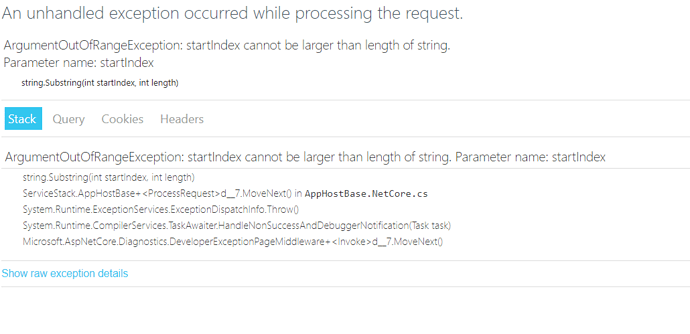 edit: When I remove the Authenticate attribute the site loads ok

Thanks for the help!