Hi @myth
I'm playing with SS AdminUsersFeature. Just a couple of questions on this if you do not mind.
How do we enable the AddPermissions Dropdown in default screen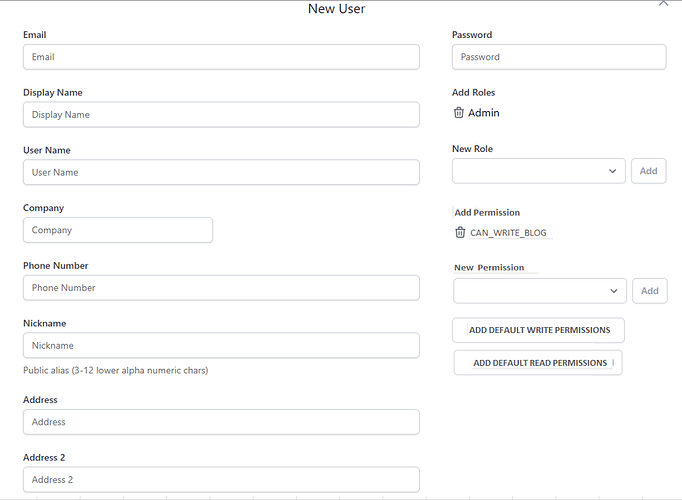 As I have a lot of permissions I normally have a couple of "default permission sets" (as in screen above) so that I don't end up selecting say 30 permissions in the dropdown. Is there a way to incorporate something like this in the standard UI for AdminUsersFeature ?

Is there a way to see the existing password of the user selected ?

What is the recommended way to update the password for a user in the code behind. (not using the UI ) ?

In displaying the Users in the default table , is there a way to add say a highlighted color for rows where the User Account is locked for example ?

I assume grouped rows are not supported in the SS Datagrid / AdminUsersFeature Grid ?

I normally like to display grids with option to use a groupby feature as in example below.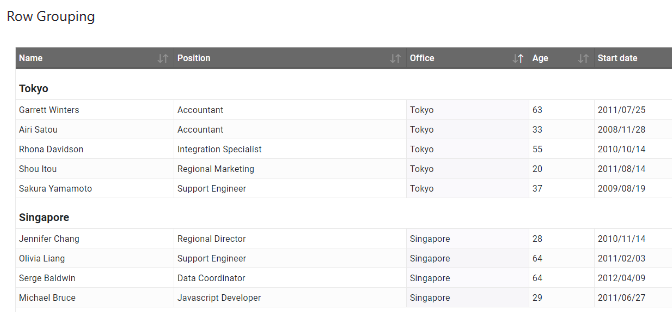 Thanks in advance.
Johan