I seem to be having trouble with the JsonHttpClient. It is not handling gzip responses properly.
            var c = new JsonHttpClient(Url);
            c.GetHttpClient().Timeout = TimeSpan.FromSeconds(25);

            Client = c.WithCache();


We recently upgraded the API it is calling to run on .Net Core and we have setup the response compression middleware. This seems to work perfectly on browser, but does not work well with the JsonHttpClient.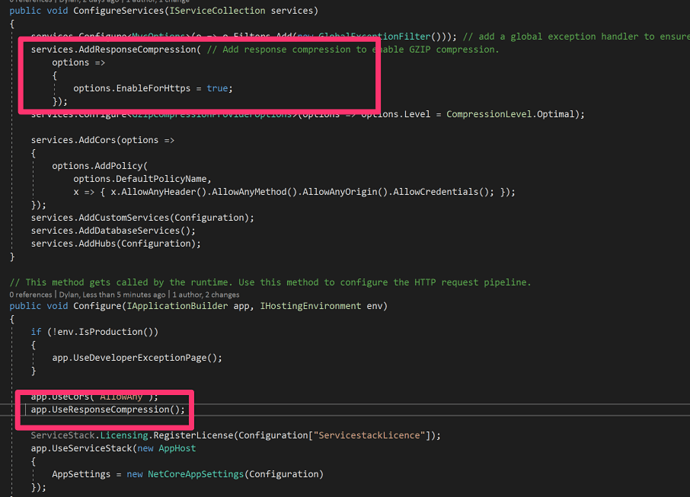 Any ideas? Disabling response compression middleware fixes the issue, but why would the HttpClient not handle this situation?