Hi,
We are seeing an occasional issue where:
The user logs in and accesses other urls successfully.
After 10 -15 minutes of inactivity, the same request fails with a 401 unauthorized.
We have a Custom AuthenticationAttribute and I have verified that:
All the cookies are included as part of the request and not expired
Also verified that the session.Id matches the ss-id.
When I retrieve the custom session object, only the id field is populated. The other fields that I had updated in OnAuthenticated seem to be nulll/ default values.
This is where we save the user details to session OnAuthenticated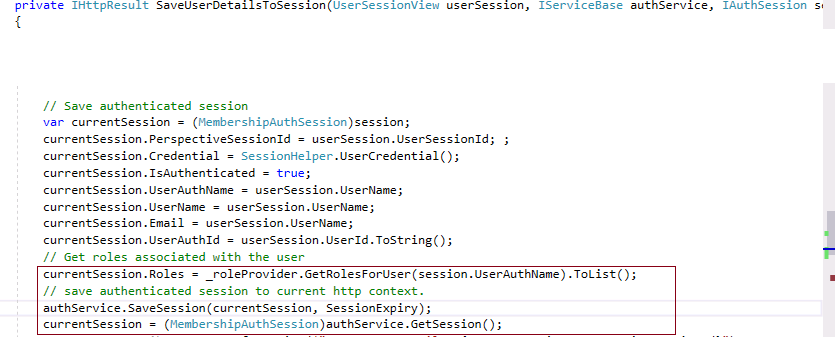 Any suggestions as to what are the causes for request.IsAuthenticated to be false?
Thanks,
Leeny