We would like to incorporate fire-and-forget message handling in our Restful API - we're very unsure of how to properly implement this.
Here's a sample of our AppHost configuration where we configure the client manager and register the handlers in our web application: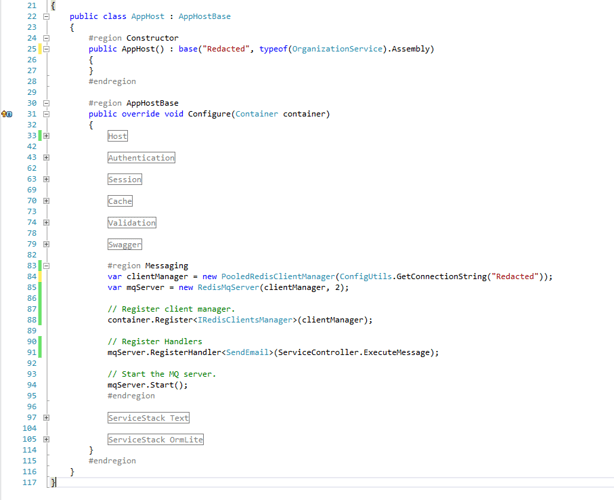 And here's a sample piece of code where we'd like to fire the event in one of our services: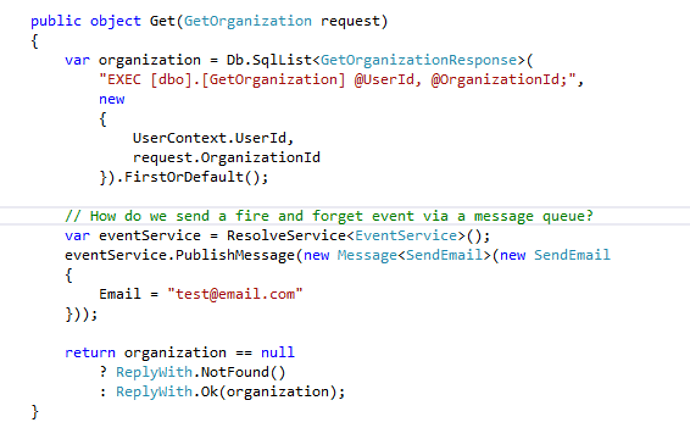 It's in our roadmap to eventually fully support a SOA with proper request/response handling via message queues, so if anyone can help steer us in the right direction would be greatly appreciated.
Thanks!