I just setup an Ubuntu VM with .net 2.1.4, cloned the WebAppStarter repo, put it behind nginx, and the web template pages render without a Content-Type (so they display as plain/text).
Wondering if this is a new feature in .net 2.1.4 (which I figured would be backward compatible to 2.0) …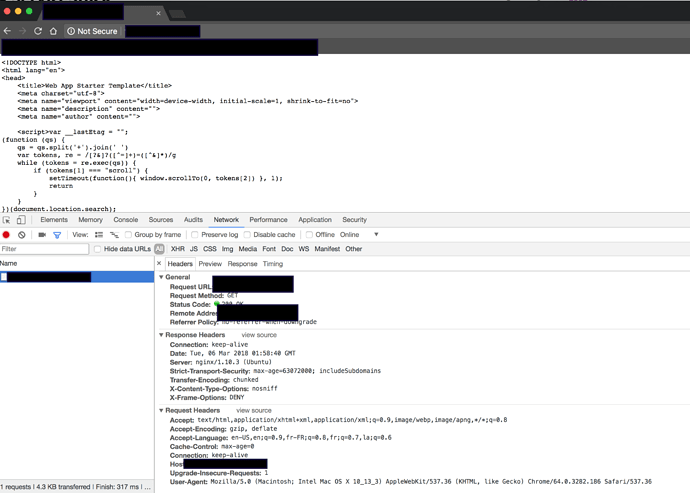 The /metadata, /types, /metadata/debug all display fine as html …
There's the added X-Content-Type-Options:nosniff header which could be why it's not able to figure out that it's text/html and adding default_type "text/html"; to the nginx conf file doesn't do anything. I don't see where that X-Content-Type-Options header is being added; although, it does seem to be a nice thing to have. Wondering your thoughts on this.