Hi,
Running servicestack 6.0.2 and I'm wondering if anyone can explain why we might be getting back an invalid userAuthId on a session.
The code shown in the screenshot below has worked for many years but recently we've found one single user's results in a different user's userAuthId being presented on the session.


This screenshot shows the incorrect userAuthId stamped into the db and the actual userAuthId…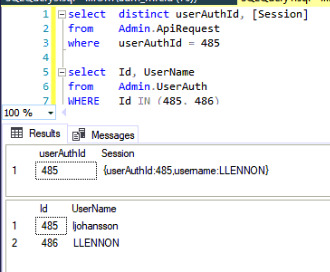 Here's our AuthFeature registration.

And our CustomCredentialsProvider…

Hopefully its just something we're doing wrong…?