Hey @mythz,
We generally run our cloud apps on AWS but due to the needs of a FIPS 140-2 compatible HSM (Azure KeyVault) we are standing up a standalone api in Azure to satisfy the requirement. I don't want to disrupt the topology of our current api's, so i thought the ProxyFeature would be the right tool to implement. However, I am getting a "ERR_INVALID_CHUNKED_ENCODING" response when attempting to use it.

I've looked into the issue without resolution
through this eventing before coming here but here is the explanation,
We have servicestack api's running on AWS Lambda. I implemented the following ProxyFeature setup:
Plugins.Add(new ProxyFeature(
    req => true, //req.PathInfo.StartsWith("/keyvault"),
    req => "https://enumis-api-keyvault.azurewebsites.net")

As a note, this happens identically between localhost and behind api gateway, so we can rule out any issues with API Gateway.
When I make a request to the proxy url, the request goes through, I check the response and I see the html content of the proxied endpoint.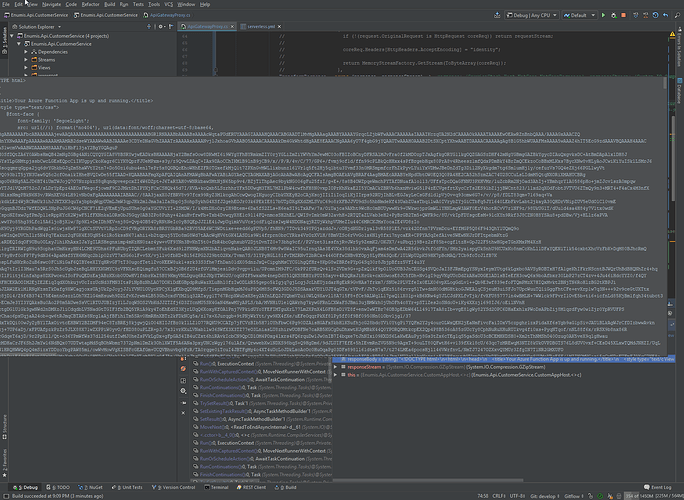 I am not sure where this is failing between the response and displaying in the browser.
Any questions or help is welcomed.
Thanks.