Just to let you know that with 6.7, the login page now shows both JWT and Credentials as "tabs" above login window, but it displays the form corresponding to Credentials without actually clicking that button.
So then if I enter credentials, it doesn't actually call the credentials provider. However if I press the Credentials "tab/button", then it goes to credentials and works.
It's a small thing but very confusing. Trying to log in and in, and it never works…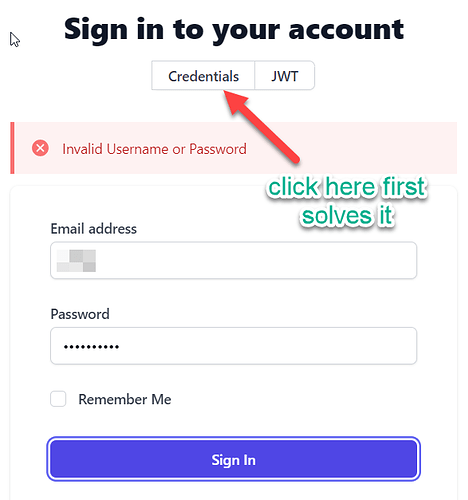 The screenshot shows a freshly loaded page, not clicked the buttons, then filling out creds, and it doesn't work. Click creds first, then it works.