Hi,
I'm seeing this at the bottom of the swagger page of a service stack service (openapi, sstack 4.5.8) …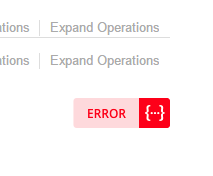 It seems related to the fact that our openapi definition URL is protected by basic authentication, so it cannot be parsed by online.swagger.io api.

Does this online.swagger.io api endpoint support basic auth ? if yes, do you provide a way to pass credentials to it ?
If it's not the case … Is it possible to hide this validation link in the ui ?
thank you
Enrico