As for now, my system is a kind of hybrid.
one part is a react client speaking to a monolith server for crud operations.
The monolith app also calling my own long-running async services in another SS host, each service reports back to the monolith app. Service A,B, and C are long-running services and can report back after several minutes.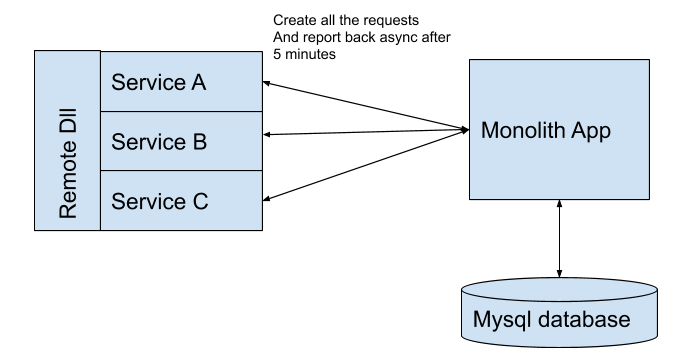 Its kind of getting bigger and the remote services now need to be deployed in a different data-center. the number of requests also getting bigger and bigger and I need to split each service to a different container.
This is where I think I should be soon:
Monolith app calling the API-gateway which manages all side's security.
Create another host that handles the reporting back and saves it to the database.
Maybe a queue to handle all the traffic.
Have multiple containers per remote service.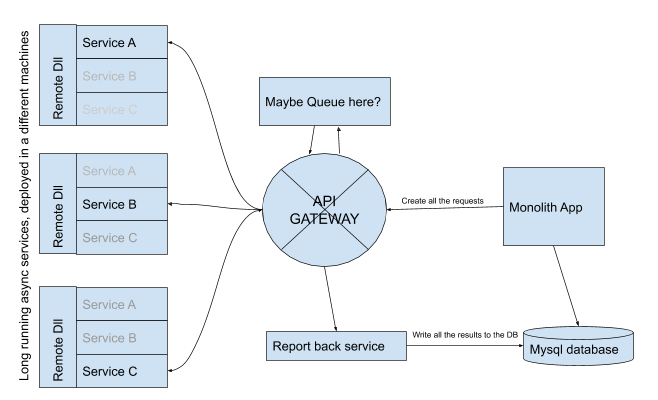 I would love to know what do you think about the design. also, do you have a sample project/s that takes advantage of all of what I wrote here?
Cross host security, api gateway, service execution queue and such…
Also, can this be fully implemented by SS, or do I need the help of external libs such as ocelot.
Thanks