Hi there,
I have an issue with the ServiceStack serializer, which adversely effects performance. It may be that I should be handling it in the certain way but I was not able to find a solution.
If I query10000 orders that happen to have the same buyer, 10000 instances of that same buyer is also returned in json, which makes the response very large. Gzip has support for this recursion so it will compress very well, but I want to avoid this overhead.
JSON.NET seems to handle this issue and only return once instance of the Buyer.
Performance result is here: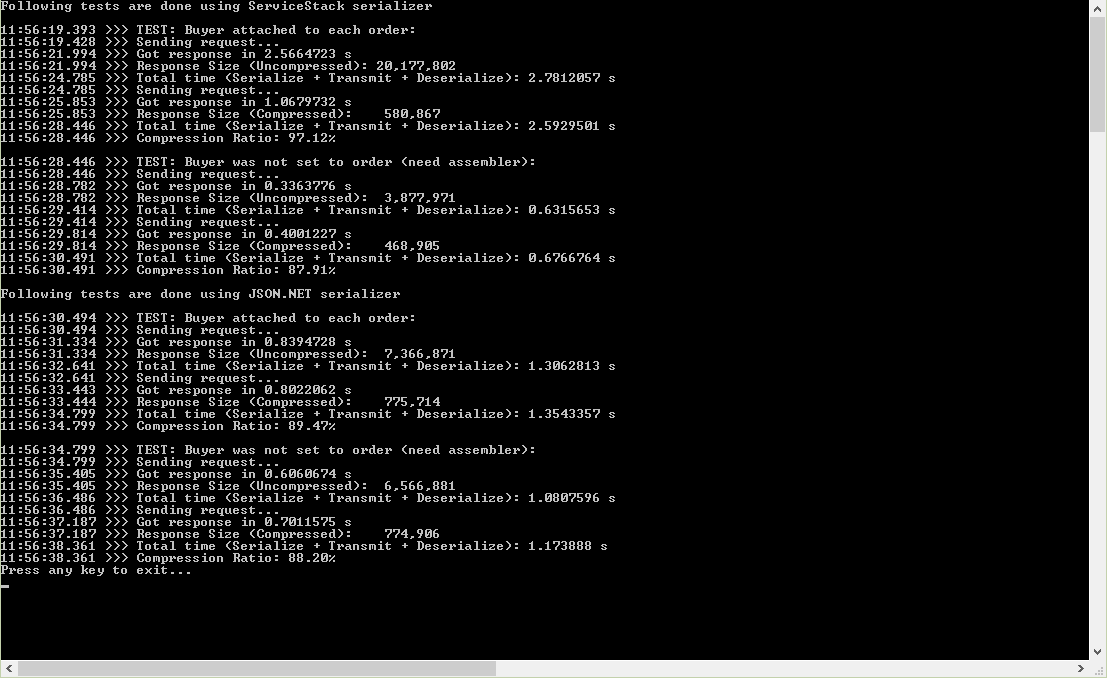 To demonstrate this properly, I have created a tiny demo with test output as I thought this may be more effective than pasting code:
github example project
I am still very new to ServiceStack, so please go easy on me

Many thanks